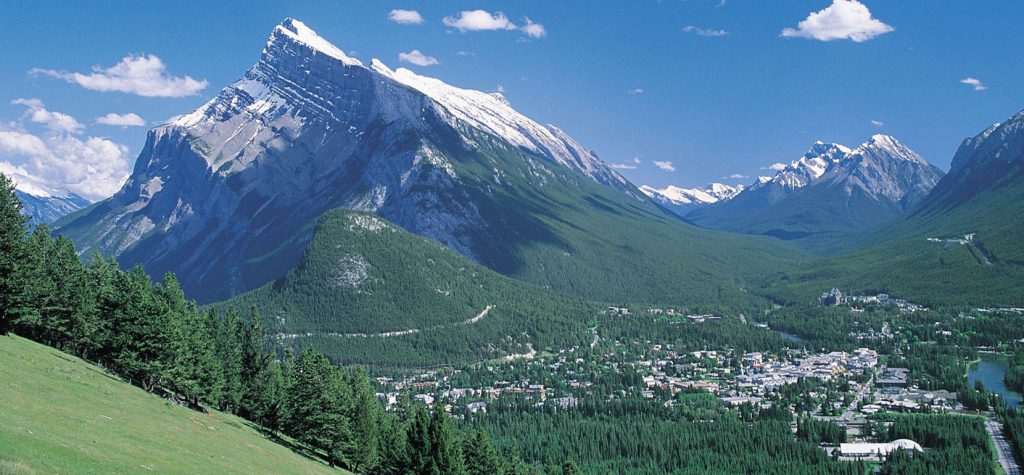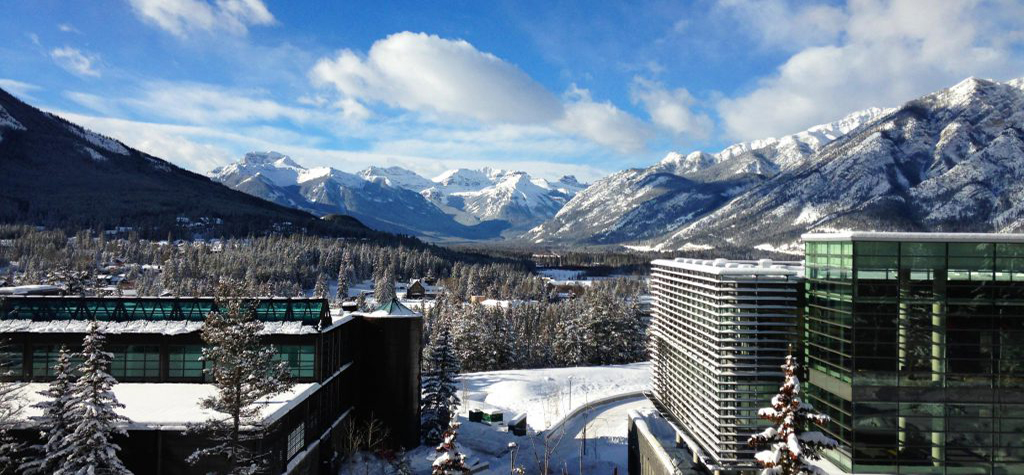 Geobiology 2017 will be held in picturesque Banff National Park from June 11th to the 14th, 2017 at the Banff Centre for Arts and Creativity.
Banff, founded in 1885, is Canada's first National Park and attracts visitors from around the world each year. Located a short distance from Calgary International Airport (~150 km), Banff is nestled in the Bow Valley and is home to some of Canada's most iconic scenery. Banff has a number of amenities and outdoor activities making it an ideal place to spend a few extra days or bring the family. Both Lake Louise and Moraine Lake, iconic mountain settings, are located only an hour away from the conference center. Amenities in Banff include world class restaurants, shopping, as well as several museums and historic sites. For those interested in spending some time in the great outdoors, there is a great deal of hiking, road or mountain biking, horseback riding, climbing, white water rafting, canoeing, and even a via ferreta easily accessible from Banff.
The conference center itself is perched on Tunnel Mountain, minutes away from Main Street and overlooking the Bow Valley.  Hotel facilities are located on site, and available for booking at a reduced conference rate. To  book, please click onto "accommodation" at the top of the page. Although coffee, snacks, and lunch will be provided daily, a number of restaurants in Banff are only a 10-15-minute walk away, offering a number options for dinner each night and the chance to explore the town of Banff. For those interested in outdoor activities, a number of trails suitable for hiking, trail running, or even mountain biking depart right from the conference center.