Dr. Grace Anne Stewart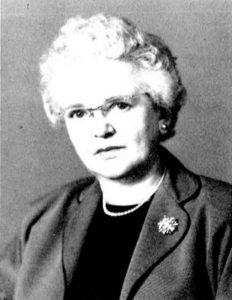 The Speaker Series is named after Dr. Grace Anne Stewart, the first female geology major to graduate from the University of Alberta. After obtaining her BA in 1918, Stewart went on to earn a master's degree from the University of Alberta in 1920 and a PhD from the University of Chicago in 1922. Dr. Stewart had a successful career in geology during which she worked at the Research Council of Alberta, the Geological Survey of Canada, and the Office of Strategic Services in Washington D.C. Stewart eventually joined the faculty at Ohio State University in Columbus, where she remained until her retirement. Grace Anne Stewart devoted her academic career to studying Devonian and Silurian fossils, focussing in particular on microfossils and invertebrates from Ohio and several fossils are named after her. During her tenure at Ohio State she was active in the Faculty Women's Group. She was a fellow of the Geological Society of America, as well as the Paleontological Society of America and the Ohio Academy of Science.
Spieker, Edmund M. "Memorial to Grace Anne Stewart 1893-1970." Geological Society of America Memorials 2 (1973): 110-114.
ftp://rock.geosociety.org/pub/Memorials/v02/Stewart-GA.pdf
Founding of the G.A. Stewart Speaker Series
The G.A. Stewart Speaker Series was created by a group of graduate students in 2015 in response to the imbalanced gender ratio of EAS faculty and Atlas talk series speakers. At that time, only about 3% (i.e., one professor) of the (non-geography) faculty were female whereas 40% of the undergraduate and graduate students in EAS were women.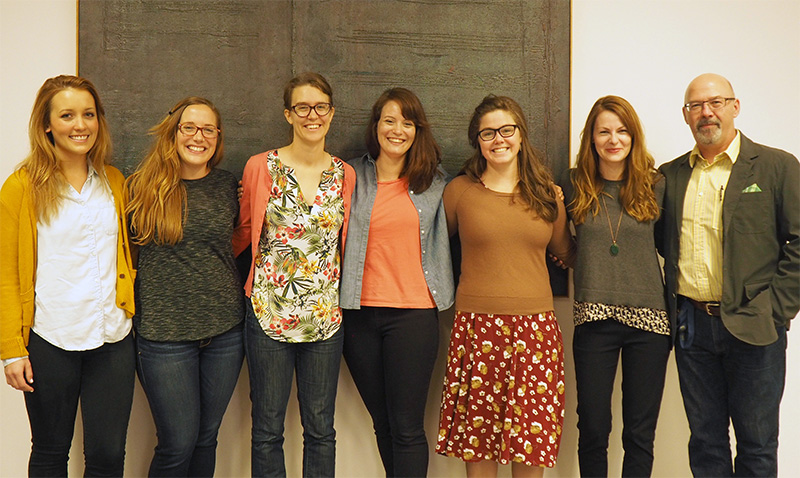 Founding members of the Grace Anne Stewart Speaker Series: Danielle Simkus, Morgan Snyder, Merilie Reynolds, Lauren Eggleston, Shawna White, Janina Czas & Stephen Johnston (from left)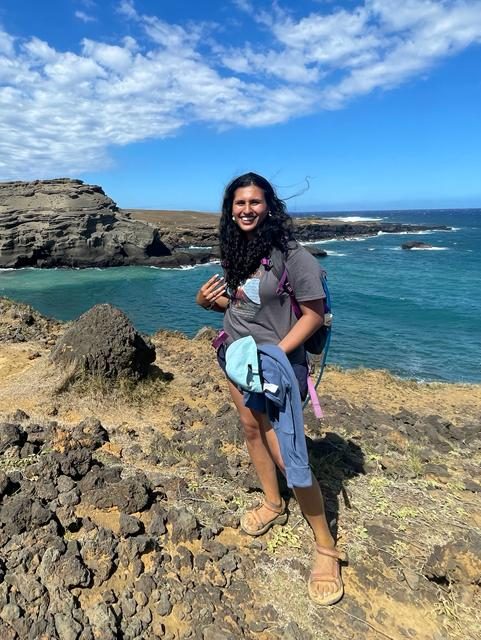 President: Avni Patel
avni1@ualberta.ca
Hi everyone, I'm Avni, a third-year PhD candidate studying amorphous carbonate phase transformations for application in carbon capture and storage! Whilst, I love science and research, STEM is not the most inclusive, diverse or equitable space, and these systemic imbalances make the landscape extremely difficult to navigate for those belonging to minority groups. Seeing and hearing the effects of inequity and exclusion on people of different groups over the years has made me passionate about EDI. I'm committed to making EDI a priority for this department, so that we can build a safer and more welcoming workplace, where everyone belongs, has equal access, and feels supported.
My goals this year as the President of the Grace Anne Stewart Speaker Series are to:
1. Continue showcasing the work of minority scientists and allowing people within our department opportunities to network with these individuals
2. Validate common, but difficult struggles faced by those in the university system by creating a platform for people to share their experiences
3. Create better opportunities for mentorship within our department to provide those from minority groups with better resources and support
4. Work with the departmental and faculty of Science EDI groups to create wider, systemic EDI changes for future members of the EAS community (see the outcomes of URGE 2021)
5. Provide the department with new opportunities for developing their knowledge of inequity in science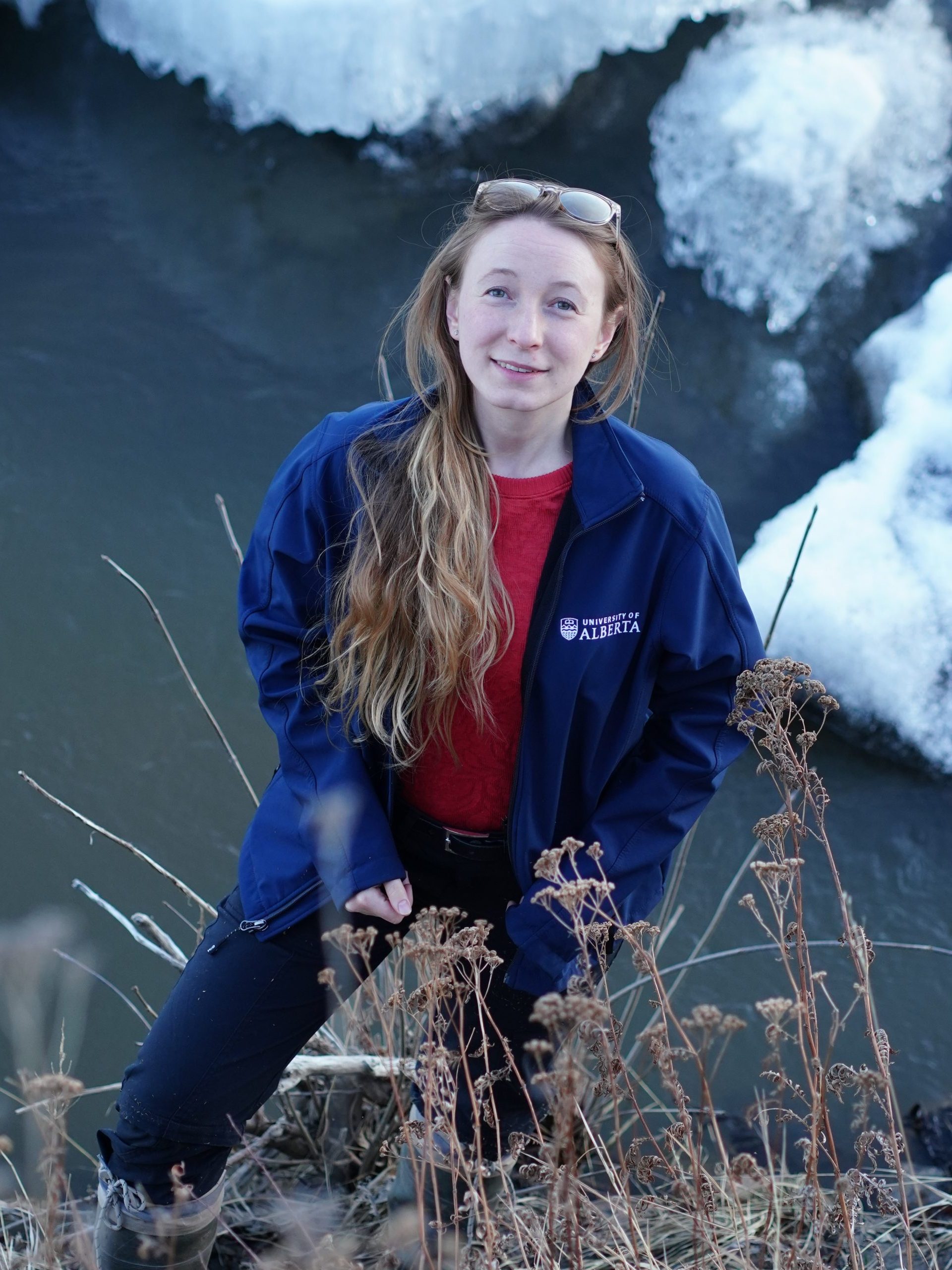 Kasia Staniszewska
I'm Kasia, a PhD student with a fiery passion for cold regions river chemistry. I've volunteered with GASSS since 2018, eager to improve diversity, inclusivity, and equity in the geosciences by supporting GASSS's speaker series, industry panels, mentorship program, and EAS's participation in the Unlearning Racism in Geoscience Program. I hope our initiatives will grow an ever more welcoming environment for all students, staff, and faculty in EAS.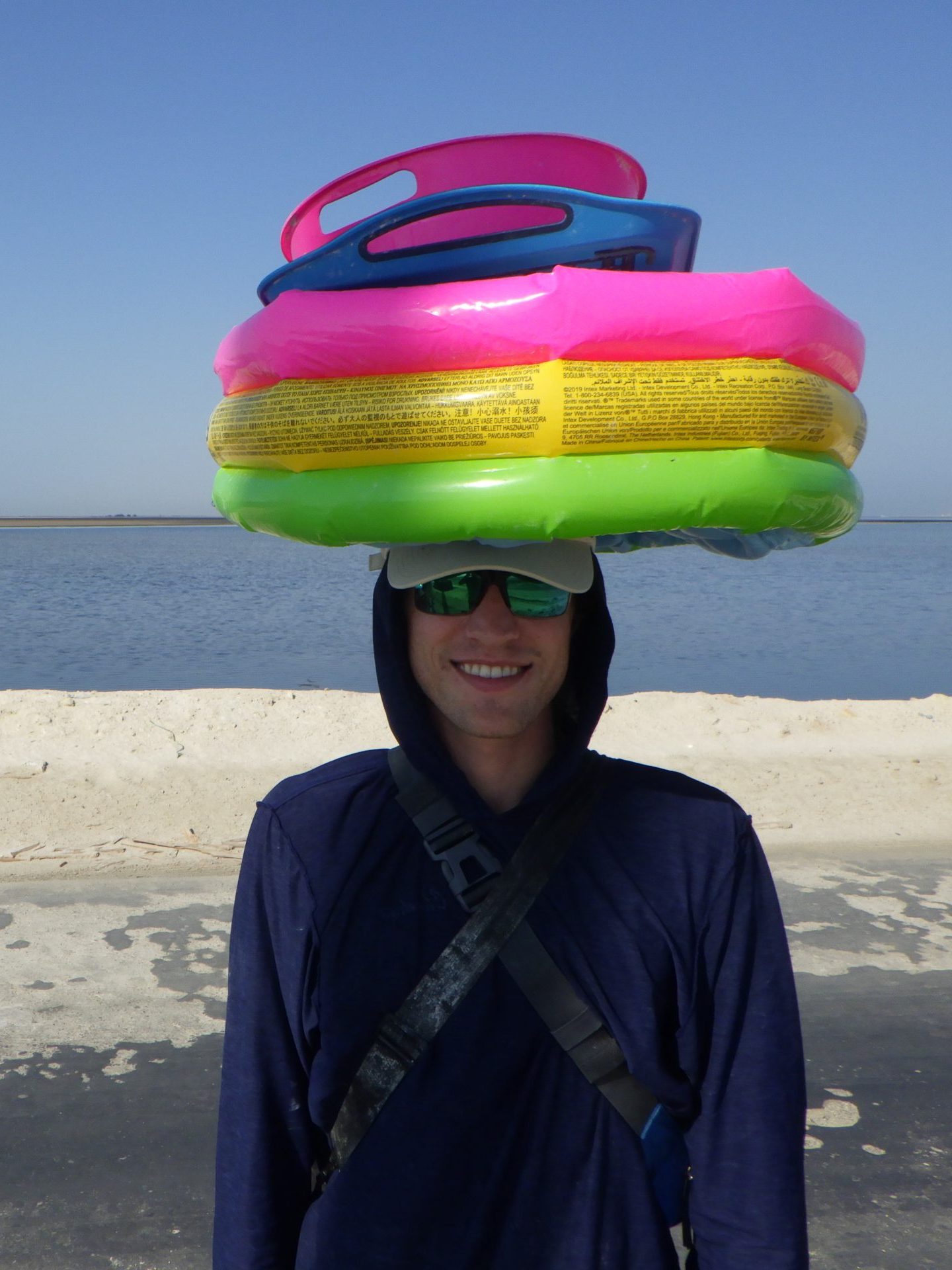 Drew Brown
Hi, my name is Drew Brown. I am doing my MSc with Dr. Murray Gingras. My research is looking at the influence of burrows on diagenesis in the Abu Dhabi sabkha.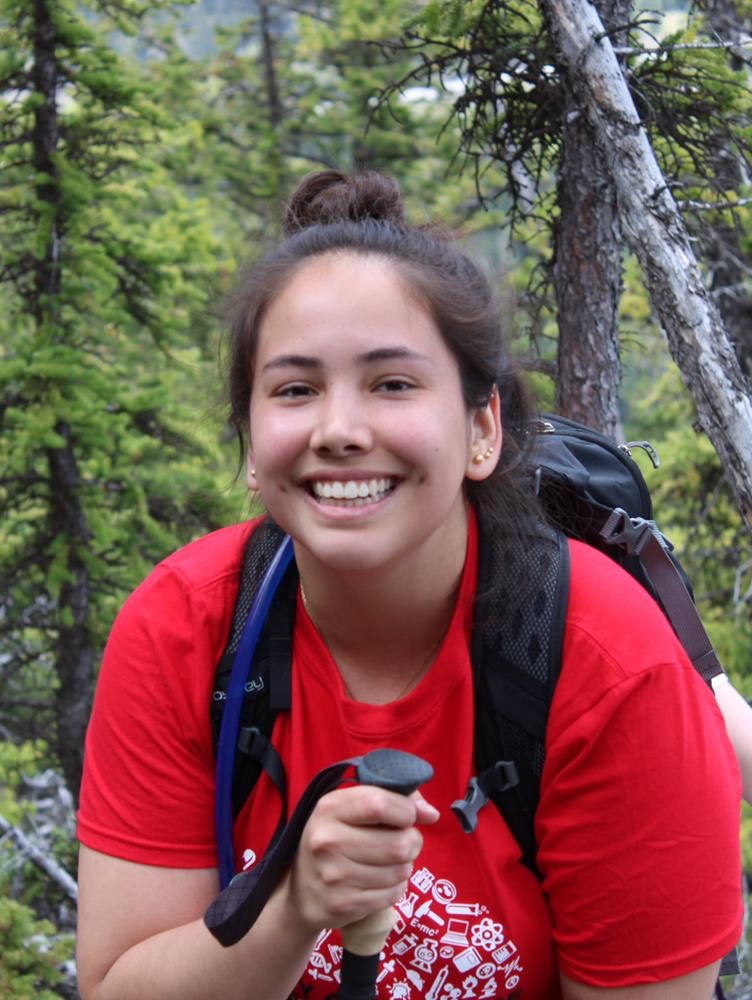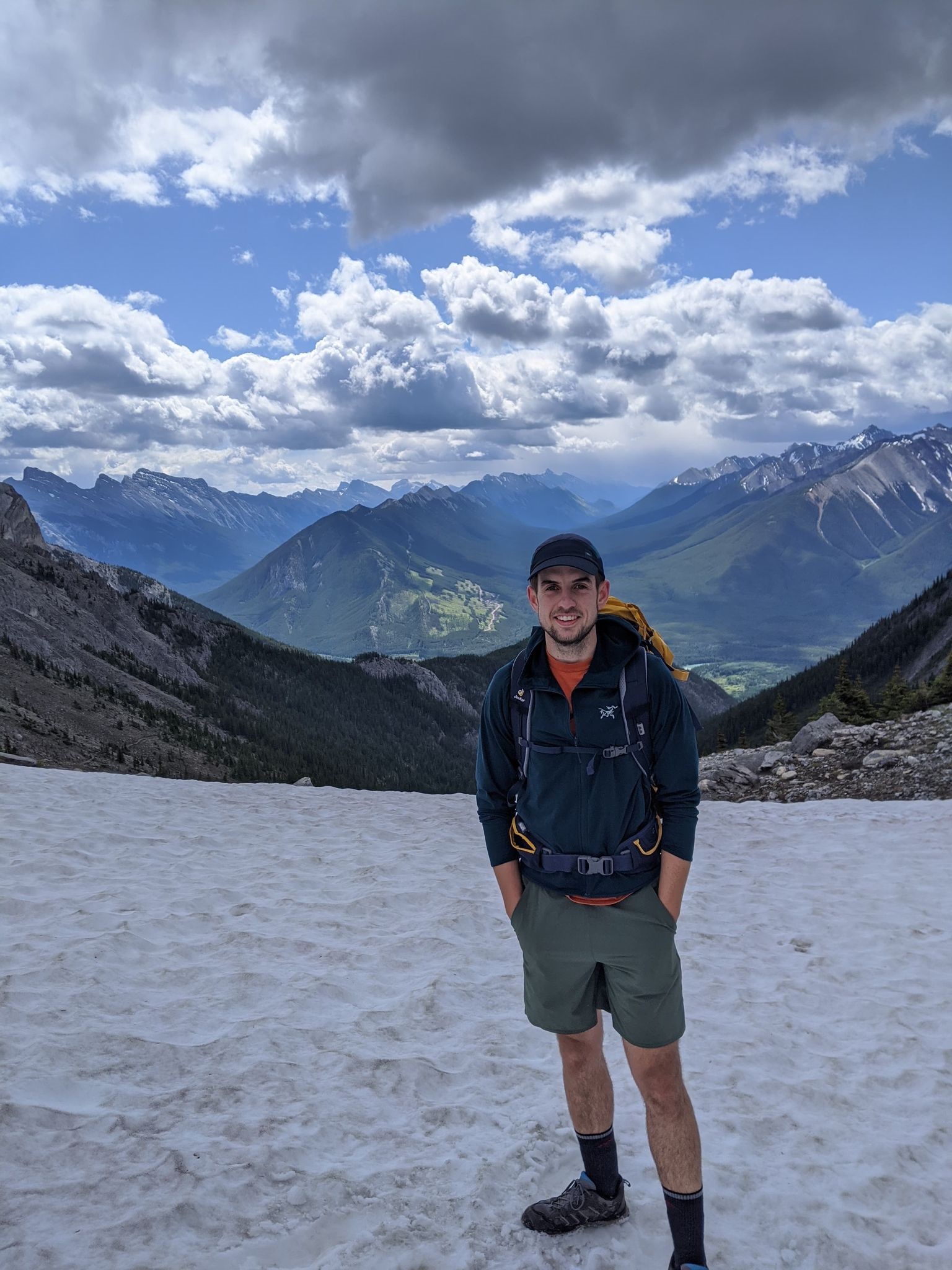 Scott Cocker
This year in 2022, Scott is running the Speaker Series along with Maria. He also runs Scientific QUEERies, a speaker series which works to improve the visibility of LGBTQ2S+ professionals in STEM.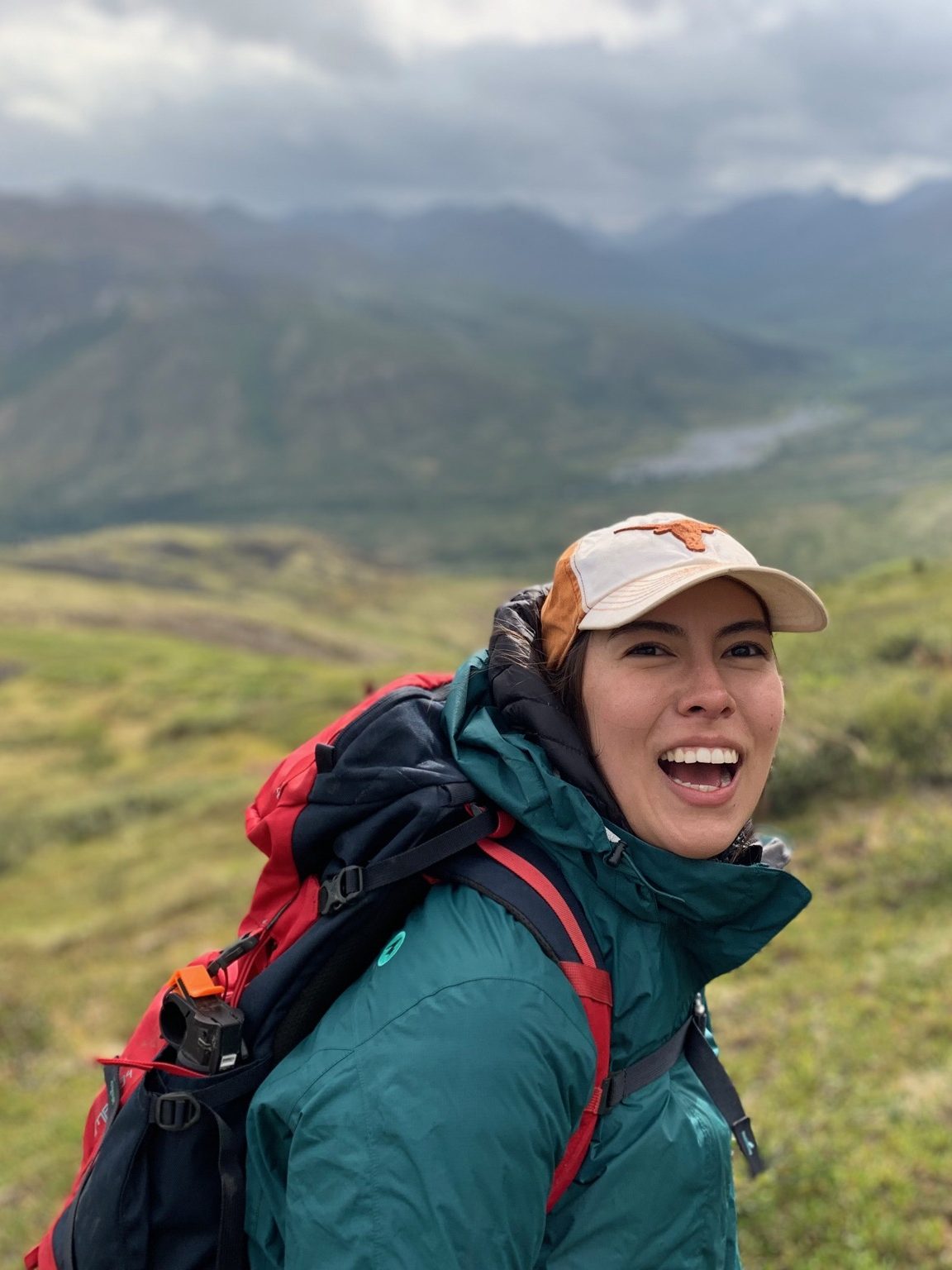 Kira Holland
I am a third year PhD student working with Dr. Alison Criscitiello in the Canadian Ice Core Lab. My research uses the geochemistry of ice to reconstruct past climate and environmental conditions. I am currently working on the new Mount Logan ice core from southwestern Yukon, which will provide us with a better understanding of ocean-atmosphere variability of the North Pacific.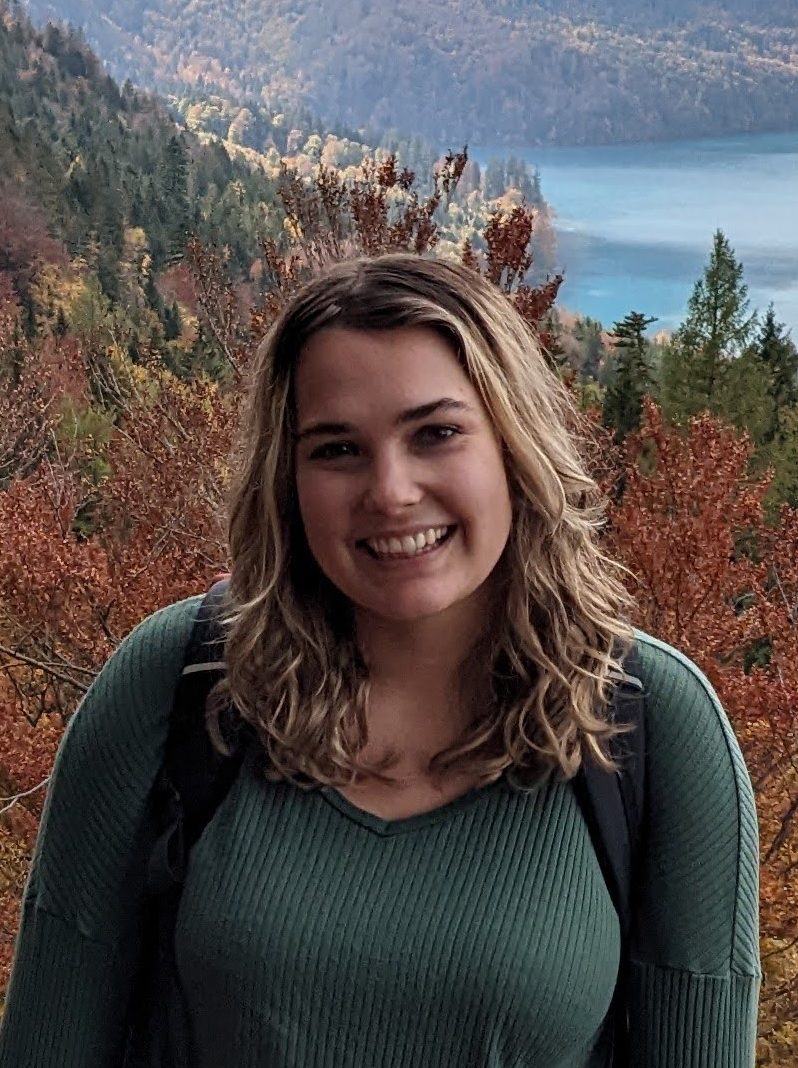 Tahya Weiss-Gibbons
My name is Tahya Weiss-Gibbons, and I am a first year PhD student with Dr. Paul Myers. My research focuses on the modelling coastal processes in the Arctic Ocean, particularly looking at the impacts of climate change on these regions.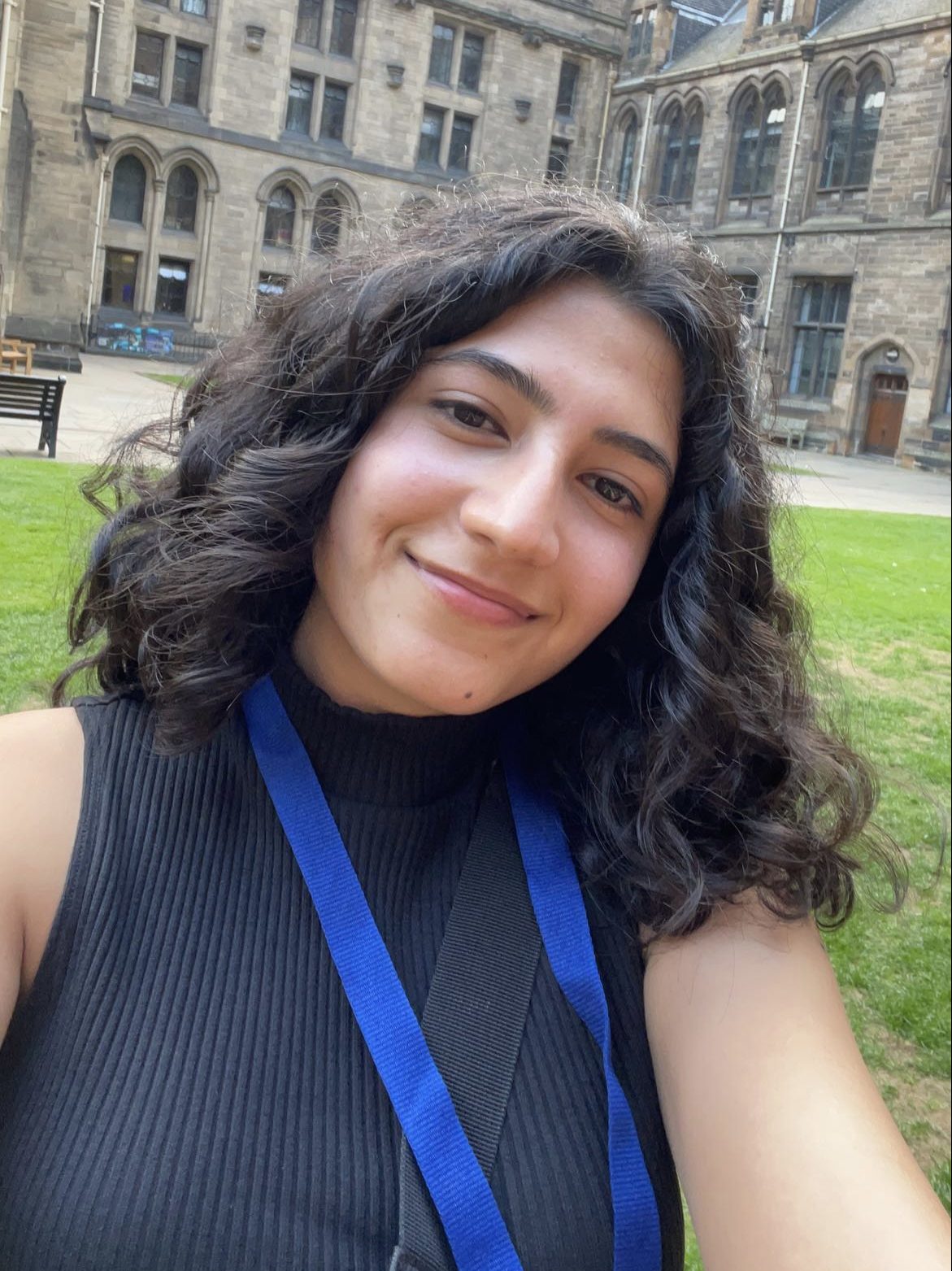 Radhika Saini
I am a first year MSc. student and my thesis project aims at understanding the formation and evolution of meteorites from the moon, mars, and an asteroid called 4 Vesta. I received my BSc. degree here in Edmonton from MacEwan University. If I am not "studying", I prioritize spending time with my family and playing with my dog. As a hobby, I love working on DIY projects and would've probably given interior designing a shot if I hadn't figured out my interest in rocks and research within my 2nd year of undergrad.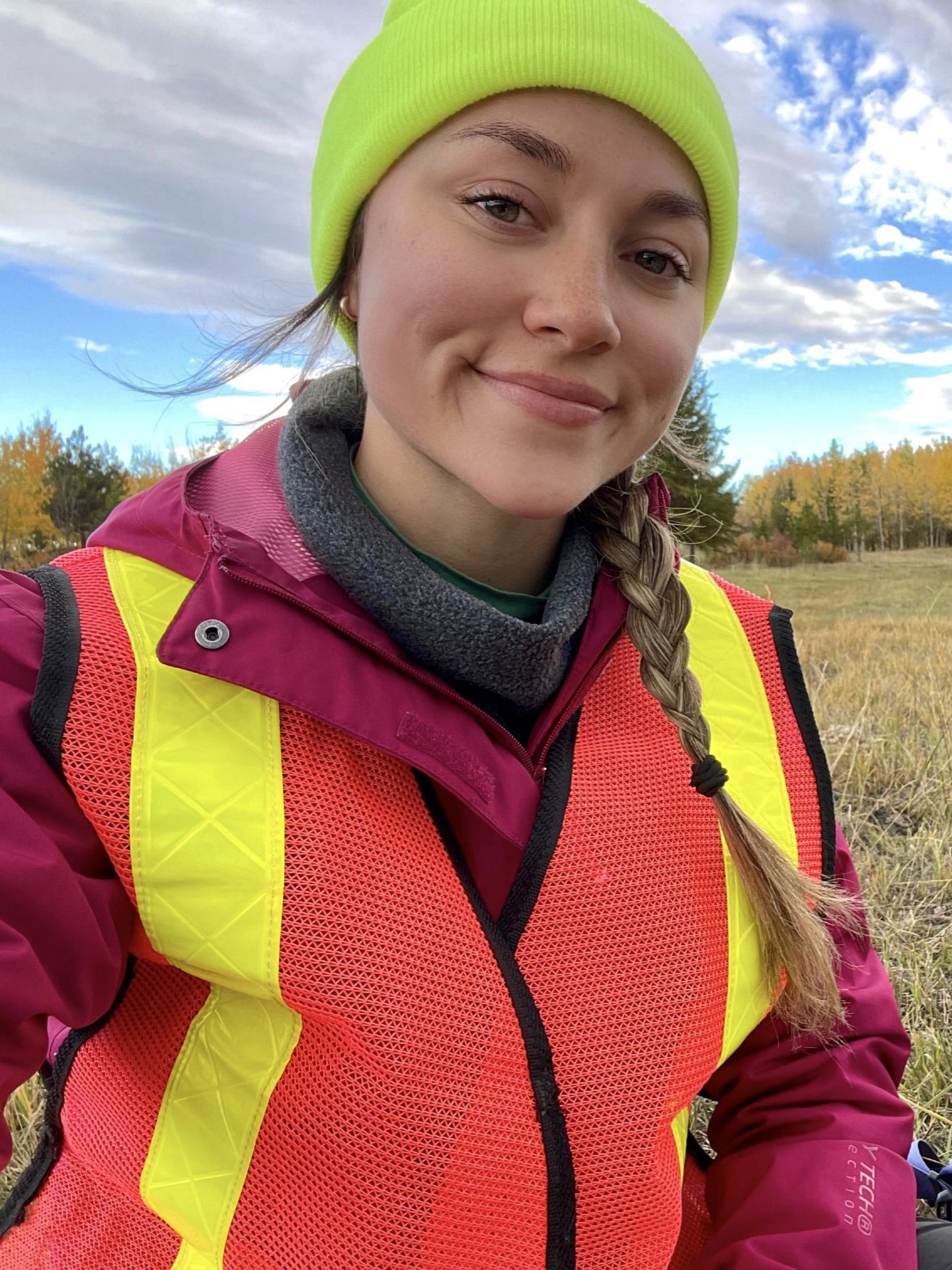 Maria Arizaleta
Hi! My name is Maria Arizaleta and I am one of GASSS event organizers. I am in my 3rd year of my PhD with Dr. Sasha Wilson, my research focuses on characterizing and assessing the potential of clay minerals found in lakes and mine tailings for CO2 sequestration.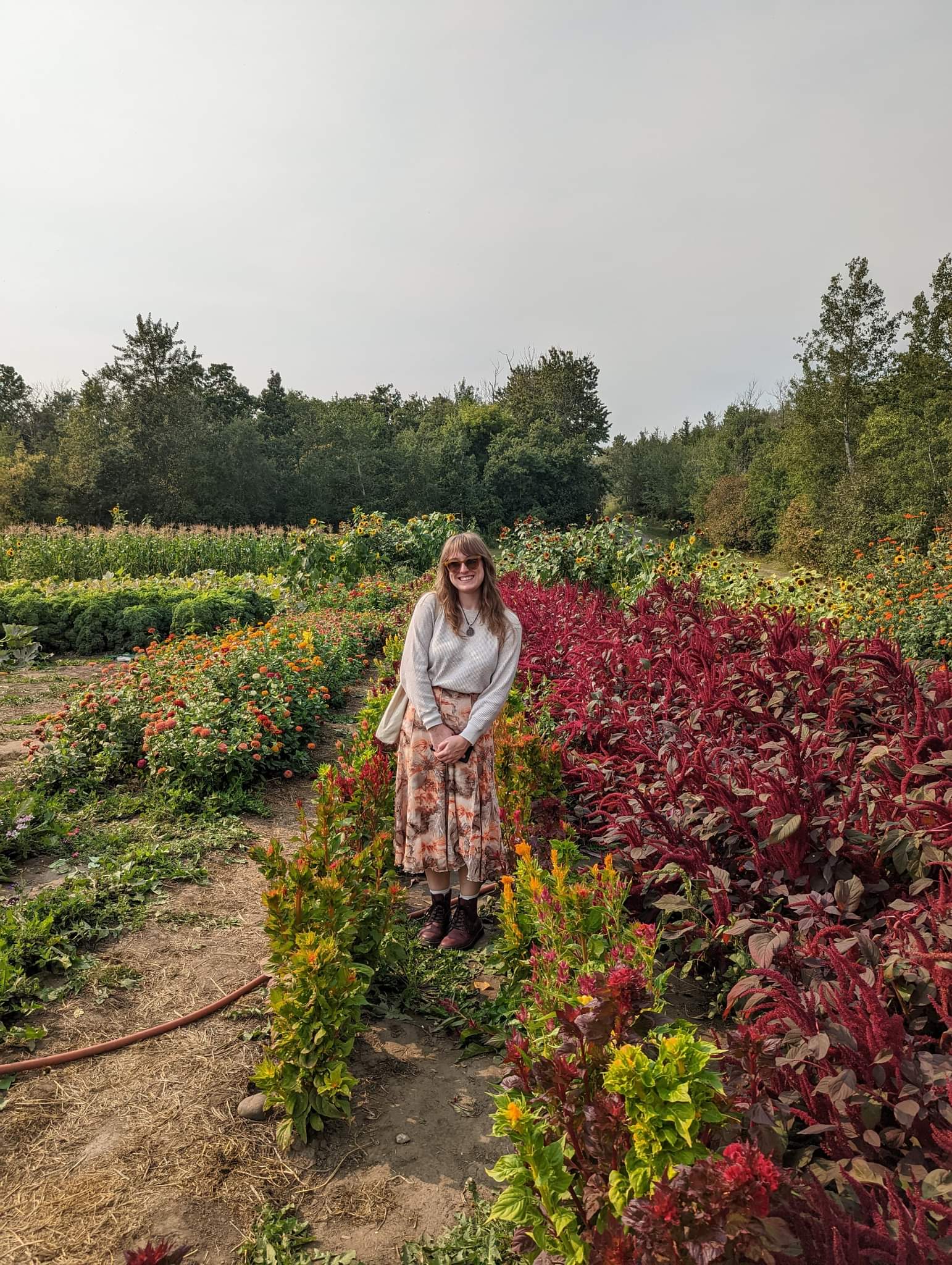 Brielle Andersen
Hi, I'm Brielle. My research focusses on near surface geophysics to determine aquifer characteristics and structure in the Edmonton region, with some field research in northern permafrost areas as well. Jordan Koop and I are this year's advertising team.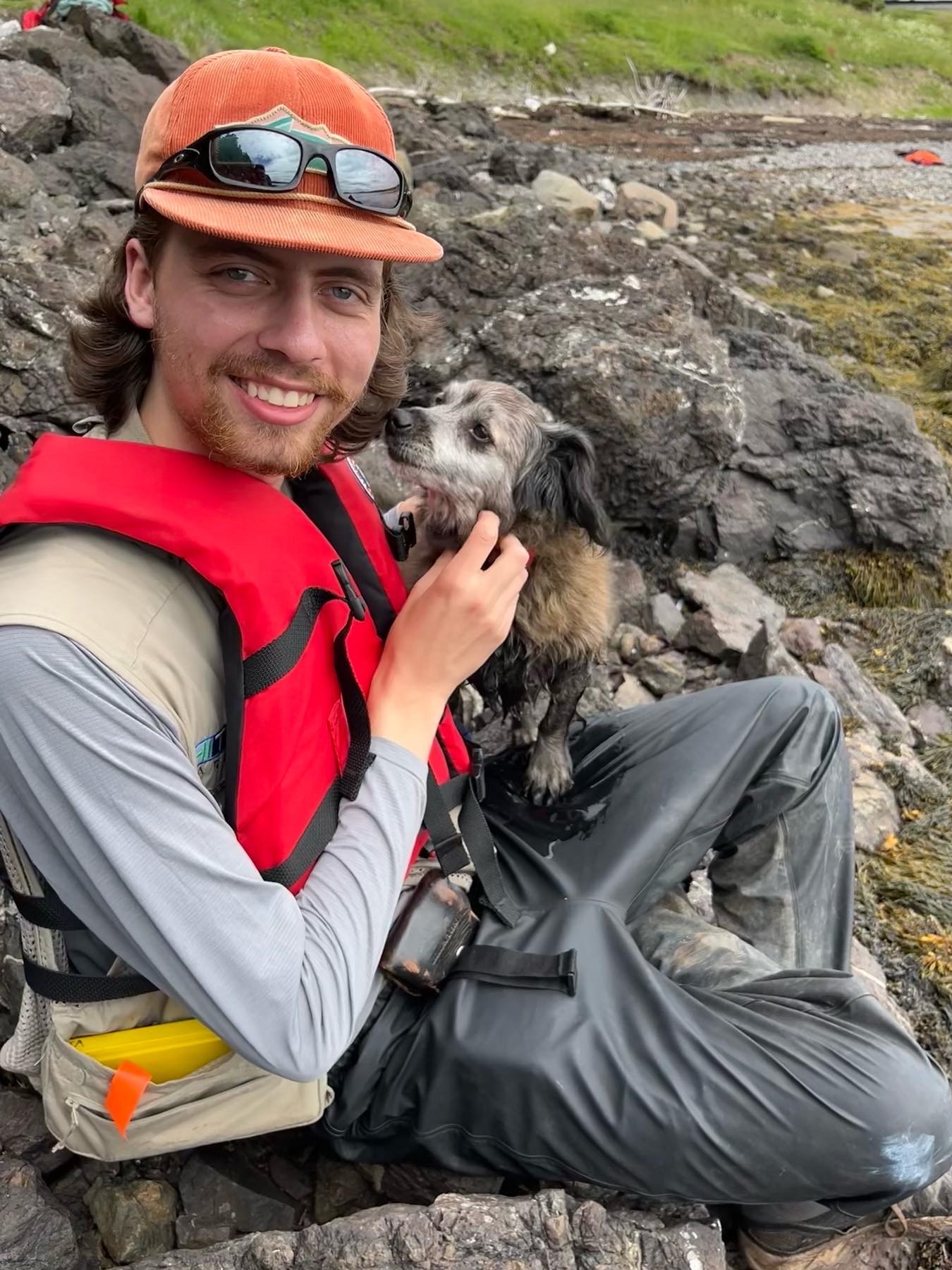 Jordan Koop
My name is Jordan and I'm going into the second year of my MSc project under Dr. John Waldron. My research is on platform-edge rocks in western Newfoundland. This year with GASSS, I'm a part of the website advertising and mentorship teams!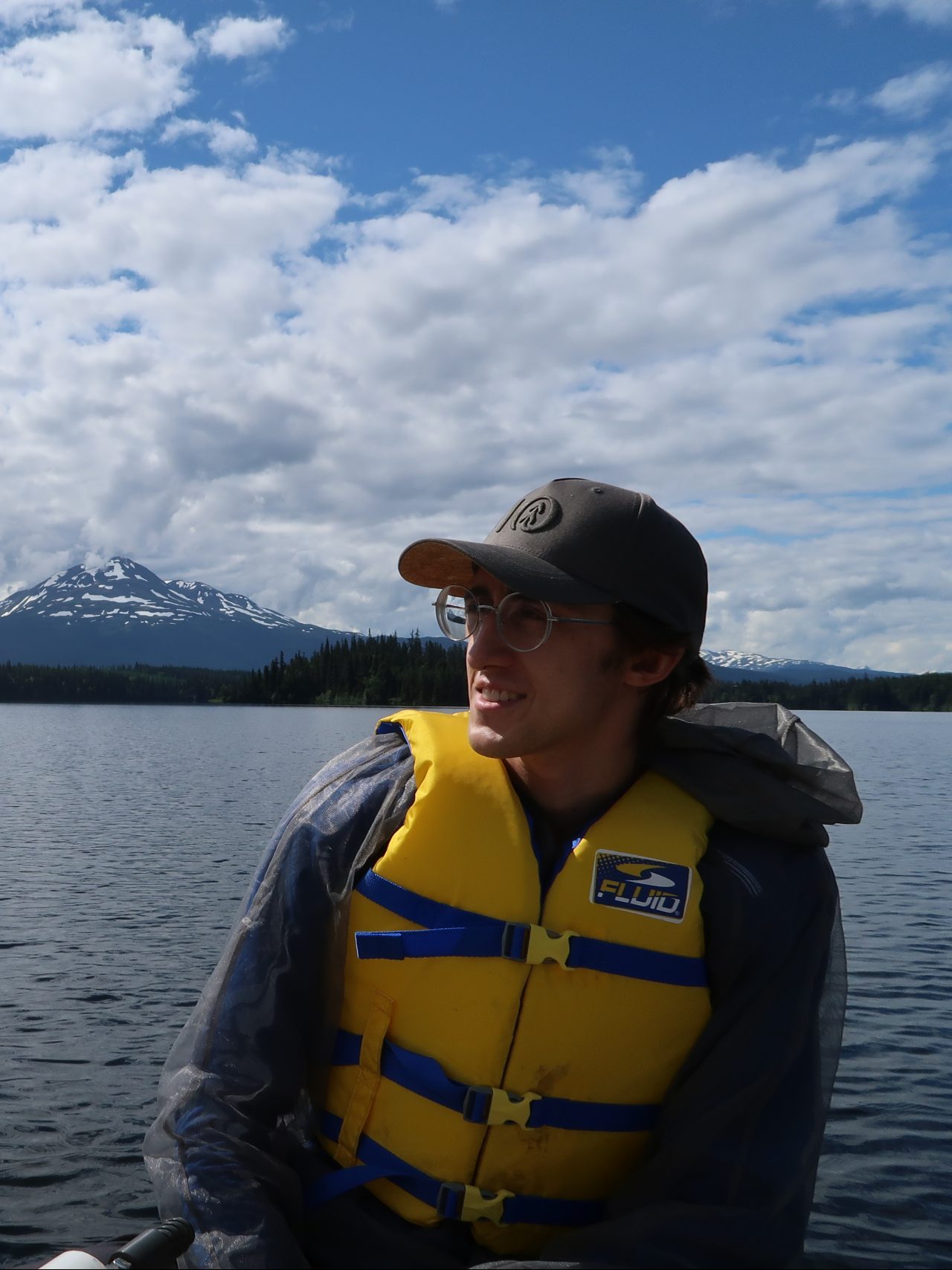 Shaun Woudstra
Hi, I'm Shaun, and I study Quaternary to Holocene volcanic activity in Alaska, BC, and Yukon. I hope to strengthen the sense of community between different levels of study in our department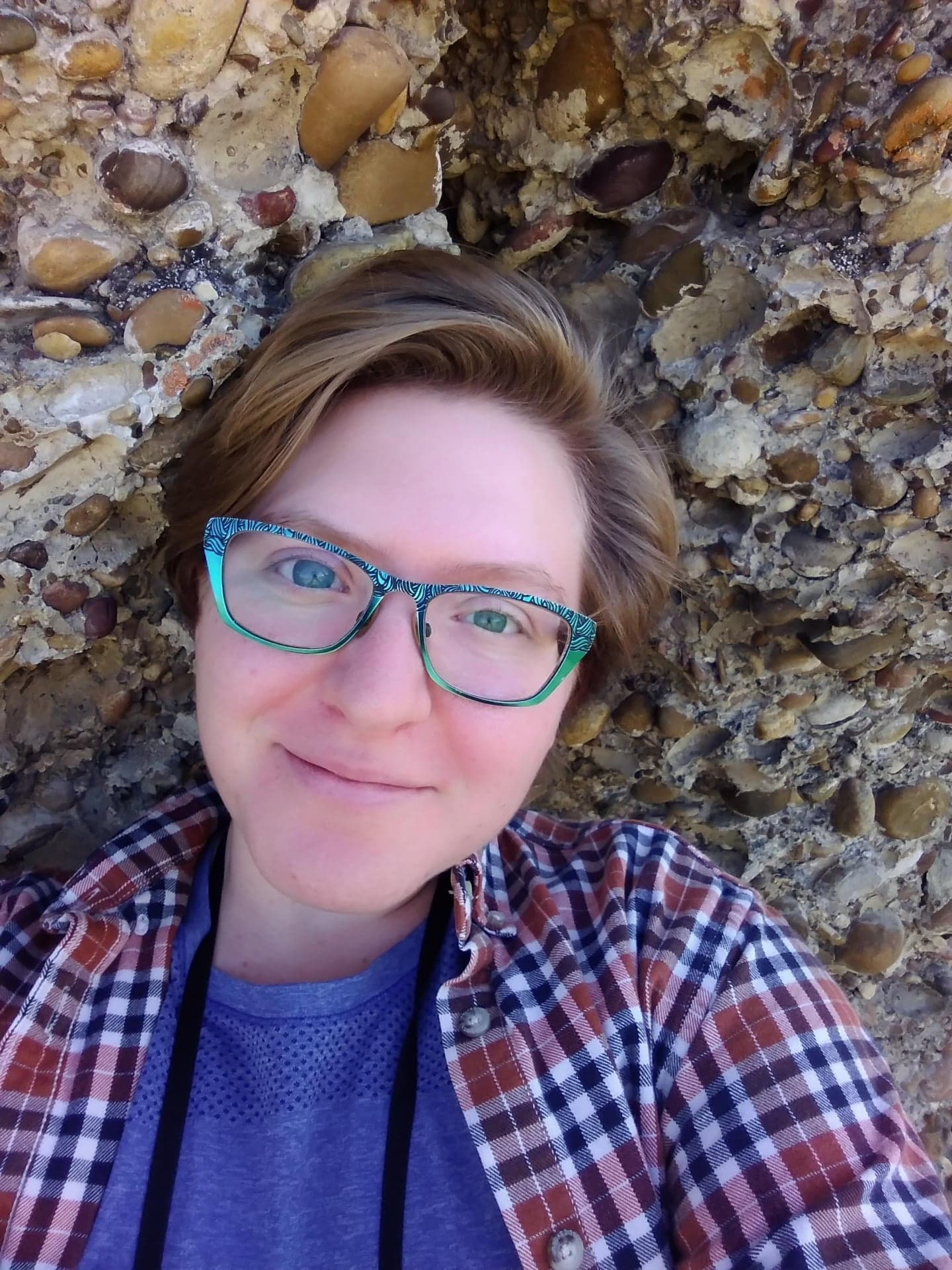 Friends of Grace Anne Stewart

Dr. Willem Langenberg
Adjunct Professor EAS Department